Fantastic, Brazilian coffee that is a little more roasted than usual to bring out the rich taste of nuts and dark chocolate. Coffebrewer is best described as a portion express brewer. Inside the bag is a filter that with 26 grams of freshly ground specialty coffee. For brewing 3 cups of good coffee, you only need: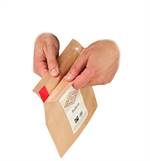 Step 1.
Open the package at the top.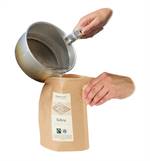 Step 2.
Pour in 1/2 liter of hot water. Then close the package.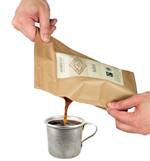 Step 3.
After 5-8 minutes, the coffee is ready to serve directly from the smart packaging.